Richard Branson is the founder of the Virgin Group. Virgin is one of the world's most irresistible brands and has expanded into many diverse sectors from travel to telecommunications, health to banking and music to leisure and space.
The house of the Branson's is full of history, character, warmth and charm. We have to name his wonderful mother (late) Eve Branson.
As a child Eve Branson showed signs of the entrepreneurial drive - this is something which had been passed down through the family, coupled with a longing for freedom and excitement, she was a born adventurer and we can see where Richard also got that from.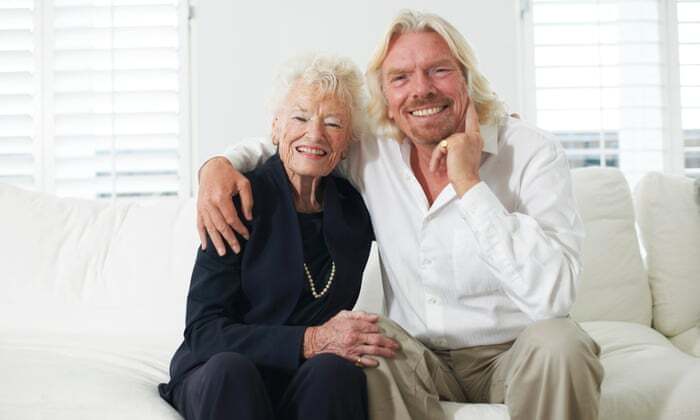 Sir Richard Branson has also won many different award's for his work in global peace building. He has made significant contributions to peace building and for human rights in the world.
Sir Richard Branson is always cautiously optimistic that we can make the world a far better, safer and more equitable place if business and enterprise sits at the heart of the healing process.
He firmly believes it is our responsibility to try and leave the planet in a better condition than we found it.
As one of the world's best known business leaders, the opinions of Sir Richard Branson carry a heavy enough weight to effect near immediate change. And fortunately for the world, Sir Richard Branson is inspired by a love for humanity and a desire for superior solutions that has made him an effective and beneficial voice in many fields.
He has proven fearless in confronting challenges that many shy away from. Sir Richard Branson is truly a leader who loves peace and inspires his surroundings in order to reach a better union of peace between business and society.
Sir Richard Branson has found many entrepreneurial ways to drive positive change in the world. Most of his time is now spent building businesses that will make a positive difference in the world.